Supposedly, "There ain't no such thing as a free lunch."
But Donlon Pharmacy doesn't serve lunch, so we can give away whatever we want.  Click on an item below to read more about what we offer.

Delivery Service
Donlon Pharmacy delivers prescriptions free to any address in the Decorah/ Freeport area, including the nursing 
homes we work with and their associated assisted living apartments (Aase Hagen, Eastern Star, Wellington, & Ossian Sr Hospice).
Our driver typically gets started around 4 PM but may be at it until well past 6 PM, depending on how many deliveries there are to do.
Drivers are instructed never to leave medications without getting a signature, so you'll need to be there when she/he stops by.
Payment for delivered medication copays & costs: For the most convenience, you may place a credit card number on file in our system and the payment will be taken care of before delivery.  Or, the driver will be happy to collect payment from you at the time of delivery, in the form of cash or a check.
OTC (over the counter) items can be delivered along with your medication at no additional charge. We can only initiate a delivery if you need a prescription medication, but if we're on our way to your house, we can add any products you like from our store, from bandaids to B-vitamins.  Just ask!
For our mail-out service, see our "Almost Free Services" page: click here.
photo credit: aldenjewell
Line Up Your Medications
Tired of your prescriptions coming due at all different times of the month?
Or maybe you pick up yours on the 12th and then come back on the 20th for your husband's and then again on the 27th for your daughter's?
We can reconcile all of them to come due at the same time, so you make just one trip & get them all at once.  Just ask!
Remember 4 things:
Prescription insurance plans won't allow us to fill more than a few days early or a week at most, though different plans have different rules.
In order to line up medication fills, we will have to fill some for smaller than usual amounts, to make them  come due for refill on the right day.  These smaller fills will have a copay: sometimes it will be a full copay (even though it's a short fill), or under some plans the copay will be lower, based on how many days supply is dispensed.
If the result is an extra copay, it would be only the one time because once all the meds are lined up, we will fill them all together for your usual number of days supply.
You need to remember to request all of the medications together when you call for refills: we will try to refill all the meds whenever you request even one of them, but we prefer you to request the full set each time.  If you refill just part of the list, it won't be long before they are not lined up anymore.  Also, when starting a new medication, you should let us know if you want us to fill it with only enough until your next due-date for the others.
EVEN BETTER than this is our Synchronized Med Refills program.  [Click Here] for all the details.
If you want a detailed example, read on . . .
Joe Patient takes 3 prescriptions daily: simvastatin, lisinopril, and emanemazole.
Today he picked up enough emanemazole to last until February 1, but his insurance won't allow us to fill his simvastatin or lisinopril until January 15, because he got them back in mid-December. (His insurance won't let him fill for more than a 30 day supply.)
Since Mr. Patient prefers to travel by unicycle and the roads in Decorah are a little harsh in January, he wants to line up his meds so he can make fewer trips to the pharmacy and reduce wear on his only snow tire.
The Plan: on January 12 we will fill his simvastatin & lisinopril, because most insurance plans will let us fill a few days before the patient runs out. But we will give Joe only 15 tablets of each instead of his usual 30 tablets. This way he will run out of all 3 medications on the same day: February 1st. Unfortunately, Joe's insurance plan isn't as good as his wife's and they will charge him a $5 copay for every time he fills medication, no matter how many he gets. So when he rolls in in mid-January, he will be paying $5 for each: a total of $10. Come February 1st he'll fill all three prescriptions and pay a total of $15. From then on he'll be able to fill them all on the same day going forward, as long as he remembers to fill them together (don't ask for just one, Joe! Ask for all three!) and as long as his doctor doesn't make any changes.
Because Joe travels by unicycle in January, it's no surprise he can't get a better insurance policy.  His wife is a little more level-headed.
Joe's wife's insurance charges her copays based on the total value of the medication, so the fewer tablets she gets, the less she pays. For her, this lining up of medication would not result in any extra cost at all. But for Joe, it means he paid $10 that he could have saved by coming down to the pharmacy twice a month instead of once.  It doesn't take very many months before the cost of all those trips adds up to $10, so he's still ahead. And if he were driving his 1947 vintage fire engine instead of the unicycle, it would add up even quicker.
photo credit: DavidDennisPhotos.com
Synchronized Med Refills  (Replaces "automatic refills")

If you're someone who remembers every episode of Gilligan's Island but can't remember to call us to get your prescriptions refilled, we can help you.
Sure you can call us when you need your medication and that's fine.  But if you want us to fill it for you automatically on a certain day of the month, this new program makes it easier than ever.
Can't go into detail here, since it isn't quite free (but it's sooooo close!  Less than 84 cents a month.)
[Click Here] for a description of the Synchronized Med Refills program.  Guaranteed to please.
Reminder Calls
This is a brand new service made possible by the recent upgrade of our phone system.  As of January 2011 it is not in place yet, but we anticipate it going in either this month or next month.  We'll put a big notice on the website when it's ready.
The system will automatically call you to let you know when your medication is ready for pick-up.  The message
on your phone may be a machine or a recording and won't give any details, but it is meant as nothing more than a helpful reminder.
Please make sure your phone number is correct in our records.
You do not have to use this service, but if we have to restock your uncollected prescriptions, we may elect to automatically sign you up for reminder calls to help prevent any gaps in your medical therapy.
New patients are encouraged to allow us to set them up with Reminder Calls.
If you don't like it, simply ask us to turn it off.

photo credit: DSuàr
The number of health problems that can be traced to patients who don't take their regular medications is growing and we know that keeping you supplied with what you need is part of keeping you well.
For more tools to help with this, [click here].
Cost savings for our patients
High costs play a role in many interrupted therapies which can result in compromises to your health.
If we can help find ways to keep your medications affordable, then you'll be able to stay with the program your doctor has outlined and you'll stay well.  There are a few important things to know:
If your medications are covered by insurance, then the insurance plan dictates your copays, not the pharmacy.
If an FDA approved generic equivalent exists, we will automatically use that to fill any new prescription, with very few exceptions. For existing prescriptions, we will get your permission for the switch from brand to generic.
For more details on generic medications and how or when we use them, [Click Here]
Our pharmacists are glad to start a dialog with your physician to explore appropriate alternatives that would cost you less.  Sometimes we can get this taken care of without your needing to see your physician at all.
We have a few options for people with no insurance or other issues.  This includes a $5/ month generic medication list, a discount card for generics not on the list, and information on patient assistance programs.  [Click Here] for more details on all of these ideas.
We honor all drug manufacturer coupons you may bring in:  several brand medications offer coupons on their websites.  We have a limited number of coupons here that we try to use for those patients who need them most.
For more information on drug costs, [Click Here] or see the Drug Costs tab at the top of the page.
Easy open caps for medicine vials
If you have trouble with the child-resistant caps on our green medication vials, you can have us use easy caps that simply snap on & off.  Because the law requires child resistant lids on medication, we will need a signed request from you.  Just stop at the pharmacy counter and ask: we'll collect the signature for our files and then make a note to use easy caps for all of your medication.  If you ever want to go back to the twist-off child resistant caps, please let us know.  Be careful where you store these, as children will have almost no trouble getting into them:  the only protection they will have is how carefully you store the meds where they cannot get to them.
Remember that child resistant caps are NOT child proof.  They are required to be hard to get into: a measurement is made of the amount of time it takes kids of a certain age to get it open and how many of them do so within a certain time.  Caps compliant with the law will delay rather than prevent a child's access to the medicine.This means that you should assume that any kid can open anything, if given enough time to work on it and enough determination.
Rx expense reports & Medication lists
Medication Lists: we can make a printout of all of your current medications, including their name,
strength and
directions.  This valuable reference is important when you receive treatment at a new place where your full history may not be available.  So whether you are changing doctors, going up to Mayo or Gundersen for major repair work, or concerned about a sudden ER visit, you might want a complete list of your medications on hand.  Just ask!
Prescription Expense Reports: Many patients need these at tax time: it lists all of the medications and costs for any period of time you name.  For taxes that would be January through December but you can ask us to print one anytime you need it, for any period of dates you choose.
photo credit: Menage a Moi
Drug Disposal: TakeAway Disposal Program
What do you do with all the old medicine in your house?  Keeping it around could be dangerous for children, pets, or even you, if you happen to grab the wrong bottle.  Many medications expire so much of that old stuff isn't any good anyway.  It's time to get rid of it.  How?
Do not flush old medications down the toilet or sink!  Too much of this material winds up in our groundwaters & streams.  Gotta keep the fishing good in NE Iowa!
Do not toss old medications in the garbage.  Again, much of it winds up in groundwater.  See below for if/when/how this may be done.
The best way to dispose of old medications is by bringing them in to the pharmacy for us to send off in the TakeAway program.  This program collects medications from all over Iowa and has them incinerated in a safe way that prevents environmental or groundwater concerns.  [Click here] for details on the TakeAway program.
BUT. There are some limitations:  we cannot accept scheduled medications into the TakeAway program.  Schedules 2 – 5 include many pain medications, anxiety drugs, ADHD meds, and more.  For the TakeAway poster that outlines what you can and cannot drop off for disposal:  Take Away Poster
So what do you do with Controlled medications (C-2 through C-5) that cannot be disposed of via TakeAway?  They especially cannot be flushed down the drains!  Here's what you do:
Strip off the label so no-one knows what drug is inside.
Add water to help break down the drug before it leaks out of the bottle.
Add a little of something nasty like cat litter, dirt, or coffee grounds, to make it very unappealing.  This will reduce the chance of a drug abuser stealing it from the garbage.
Put the cap back on so it is sealed to delay how long it takes before the chemicals escape.
Toss it into the trash.  This way, it may be years before it leaks out in the landfill and we hope it will be broken down into harmless chemistry by then.
Transfers From/to Other Pharmacies
If you need a medication which has been filled elsewhere, we can transfer the prescription here and fill it for you.  There is no cost to you, other than your usual copay.  If you usually get it here and need it filled in East Bananaville, TX, we can transfer it down there for you.
The transfer is initiated by the pharmacy that will fill the prescription and must be handled by a telephone exchange between two registered pharmacists.
For transfers from other pharmacies, please give us all the information you have on the prescription and include the other pharmacy's name and telephone number.  Your prescription number there is also useful, if available.
For transfers to another pharmacy, just give our phone number to them and they will call us.
Federal law limits transfer of controlled substances (schedules 2 – 5) to a maximum of 1 transfer.  If your medication is a controlled and has already been transferred once, then it cannot be transferred again.
Resolving Insurance Issues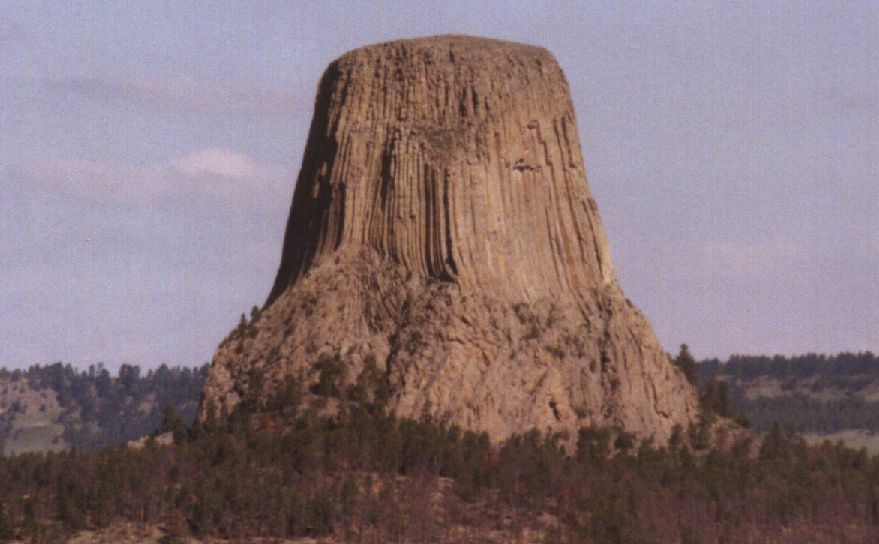 This is something that comes up all day every day. A patient's insurance plan may reject the claim we submit for various reasons and we will phone them and get the details from them on what has to happen to get it through. Sometimes it requires a vacation over-ride, or else we need to contact your doctor to get her/him to persuade the insurance company to accept the claim. Or the insurance plan may simply have an error in their software that causes a rejection and we have to phone them to get it ironed out.
There are dozens of reasons we may have to make the call and these calls can last for some time. If you ever stop by and one of our technicians or pharmacists seems to be in a particularly bad temper . . . dollars to doughnuts they were recently stuck on the phone with an insurance company. It's the most frustrating part of our work.
Nursing Home Service
We fill prescriptions for residents of several nursing homes, in the special medication packaging the home requires and we deliver to these facilities daily. These prescriptions are filled at no extra cost to the patient.  We fill prescriptions for residents of the following Long Term Care Facilities:
Aase Haugen Home
Barthel Eastern Star
Wellington Place
Ossian Sr. Hospice
For each, we use the packaging that the home requires and we deliver any new prescription orders daily. This includes over the counter (OTC) products that residents need or want, whether the resident is in the facility proper or lives in one of the assisted living units.
Our pharmacists are always available to the staff of these homes: we can be reached 24 hours a day, 7 days a week and will make sure to get the resident whatever medication is needed as soon as possible, whether our store is open or not.
We bill insurance or Medicare or Medicaid or the nursing home or patient for each product delivered, according to federal or state laws.  Copays and balances due are billed monthly according to whatever arrangement the resident or family desires.
If you have a relative in one of these homes (or its assisted living units) and would like us to provide their medications, just let us know and let the facility staff know.
If you have any questions about the care we extend to nursing home patients or questions about billing, please give us a call and talk with our Long Term Care specialist, Nancy.  She has over 20 years of experience working with the facilities in the Decorah area and is very skilled at ensuring that patients receive the best possible costs for their prescriptions while adhering to all applicable rules and regulations.  Her meticulous care, her knowledge and experience make her one of Donlon Pharmacy's most treasured employees.
Medicare D Assistance
It's hard to think of two things more confusing than Medicare D.  We work with it every day at Donlon Pharmacy and while there are still occasional kooky things, we pretty much know our way around Medicare's prescription drug program.  You can stop in or call us with questions anytime.
Changing Med D plans for those already enrolled is allowed only within the Open Enrollment period.  Starting Fall of 2011 that will be from October 15th through December 7th.   Only between those dates each year you can choose a new Med D plan and sign up for the following year.
Assistance: We can help with those decisions:  For our existing or new patients we will enter your medications into the Medicare Plan Finder website and generate a list of options for you.  We will  then sit down with you and review the choices on the list and make sure you understand all of the factors, including the monthly premium, deductible, copay tier structure, doughnut hole and everything.  We'll answer all your questions about Medicare D plans except one:  We will not tell you which plan to sign up  for.  We will help you understand the program details so you can make an informed decision on your own but the final decision is for the patient & family to make.
For details on how Medicare D works, [Click here].
Drug Interactions & Safety Review
This is something we do with every new prescription we fill, even if the patient has had it many times before.  Our computer system searches for potential drug interactions or safety problems and sends up a flag if there is even a slight concern. This is then reviewed by a pharmacist who decides what steps to take next.  We also ask our technicians to review new prescriptions for completeness, accuracy and any other issues that we should examine.
Further along the line, the pharmacist personally reviews the patient's medication history and considers whether the new prescription is safe, appropriately dosed, and compatible with the history and other medications.
Any questions the pharmacist has must be resolved before he or she is willing to release the medication to the patient.  This may be done by a call to the prescriber, or by a little research in the pharmacy literature, or by an interview with the patient.  Clarifications and corrections are documented on the prescription before it is filed.
Your health is of topmost importance and for us to safeguard that, we need to be very careful that what is prescribed to you is safe, appropriate and effective.  For this reason, we are always happy to hear any questions or concerns you have about your medication and we welcome your phone calls to clarify things.  For you to be at your best, you need to be able to take your medications correctly and confidently.  We'll do whatever we can to bring that about.
Luther College Students
Luther College Students are always welcome at our pharmacy. 
And if it's hard to get a ride downtown, we can even deliver your needs to the campus to save you some trouble. Cost for delivery to Luther? Zero.
Luther Student Sign up provides a form you can print to get started: you can fax it or bring it in anytime.
One of our pharmacists graduated from Luther and we have a long history of serving Luther students, faculty, and staff.
Delivery of prescription medications is free for Luther students: you will pick them up at the College Health Services office. However, you'll need to make some arrangement to pay the copay (that part of the cost that your insurance has you pay) – most students (or parents) place a credit card on file in our secure system for this purpose.  If getting a prescription delivered, we can include any over the counter products you need, from shampoo to Advil.  Just call, email or text us and ask!
Transferring prescriptions from your home pharmacy is free too: just give us a call to get the process started.